3 Drum Dryer Main feature:
1.Triple-drum rotary dryer use telescope-feed structure,dry the material quickly.
2.Simple design,self-insulation,impove the heat efficiency to exceed 80%.
3.Refined experience,stable operation.
4.Good drying performance.coal consumtion<8kg when drying 1 t material.
5.The fuel can be coal,oil,natural gas etc,dry mass,granule and powder material.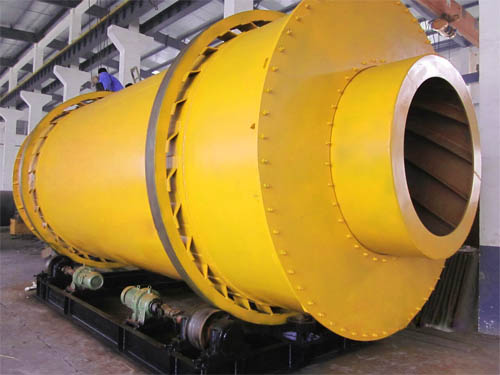 6.Reduce land area for 50% compared to single drum rotary dryer,so construction investment is saved 50%,power consumption saved 60%.
7.Rnished product moisture can be adjusted depends on requirement of client.
8.Lower outlet tempreture .longer dust removal using life.
9.Drive by tug not gear and pinion.10.Finished product tempreture lower than 60oC,packing can be done continuously.Aerated
Main application of 3 Drum Dryer:
LY triple-drum rotary dryer is widely used in drying granule material in fixed moisture range.such as yellow ground in dry mortar industry,all kinds of molding sand in casting industry and blast fumacs slag in building material/cement industry.Small size clay,small granule material in chemical industry which can't happen chemical effect.high temperature resistance and not have strict control to smoke.According to different moisture requirement for dried material in various industry.Finished product water content be able to below 1-0.5%.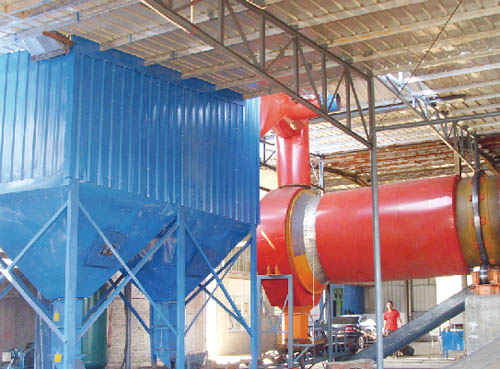 Main Technical Parameters of 3 Drum Dryer:
Specification

Paraemeters

Ø2* 4.5m

Ø2.2*5m

Ø2.5*8m

Ø2.7*6.5m

Ø3.0*6.5m

Ø3.2*7m

Ø3.6*8m

Ø4.2*8m

Outside tube diameter

2

2.2

2.5

2.7

3.0

3.2

3.6

4.2

Outside tube length

4.5

5

6

8.5

6.5

7

8

8

Cylinder volume

14.13

18.99

29.43

37.19

45.92

56.27

84.39

110.78

Cylinder speed

4-10

4-10

4-10

4-10

4-10

4-10

4-10

4-10

The highest influx of air temperature

700~750 oC

700~750 oC

700~750 oC

700~750 oC

700~750 oC

700~750 oC

700~750 oC

700~750 oC

capacity

13-18

15-23

20-28

24-33

35-40

40-60

55-75

70-120

motor power

5.5*2

7.5*2

5.5*4

7.5*4

11*4

15*4

18.5*4

22*4