Ball press machine production line equipment is whole set raw material ball making equipment, equipment used is very comprehensive, after ball press machine production line installation , from feeding materials to finished products, to drying, to final product, all operated by automatic distribution cabinet, is full automatic ball press machine production line equipment.
The newly developed four-roll second pressured ball press machine, has obtained national patent, a national initiative. The pressure can increase several times. Its main structure is three-way feeding (original is one-way). Loose materials, such as coke powder, oxide sheet, dust, sludge and other materials, can achieve an extraordinary effect.
Process Description of ore powder ball press machine:
jaw crusher: crushing the ore material, compound crusher: further broken material to reach ball pressing requirements;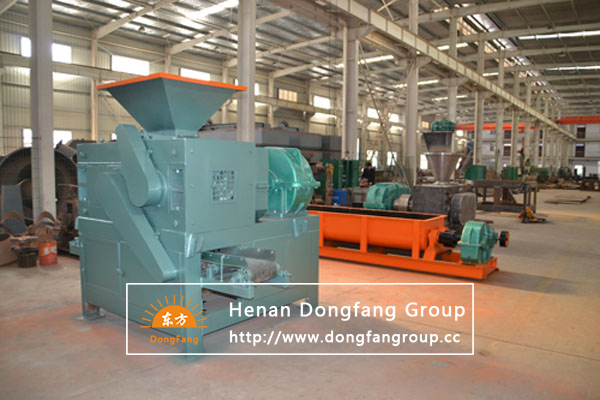 Vibrating screen: screening of materials, unsatisfactory materials return to screen again;
Mixer: mixing materials that have measured accurately, making materials wet and dry level suitable to press ball equably, biaxial mixer can increase the mixing time, mixing materials more uniform;
ball press machine: the stirred material shaping. Compression of the density of the material, forming products high strength, density;
vertical dryer: drying shaped products by high temperature. Heat source can choose coal (hot stove), gas, oil, etc. Hot air through the high-temperature fan enters into the dryer wind pipe, to reach the drying purpose by high-pressure hot air. Product stable output can be directly goes into the furnace for using;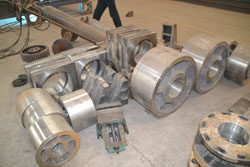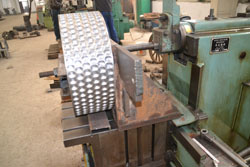 batching machine: according to the type of raw material & their proportion, measuring electronically, so that the ball production based on the factory requirements;
conveyor: transport in ball press machine production line.