Circle vibrating screen's movement locus is a circumference. It is a new multilayer, high effecient vibrating screen. The circle vibrating screen adopt cylinder eccentric shaft vibrator and partial block to adjust swing. It can be used in mine, core, mill run, construction, electricity and chemical department to take classify function. It has the advantages of reliable structure, strong exciting force, high screen effecient, small vibrating noise, simple maintenance, safe operation and so on.
Working Features of Vibrating Screen:
1. The circle vibrating screen adopts eccentric block as vibration force which is strong.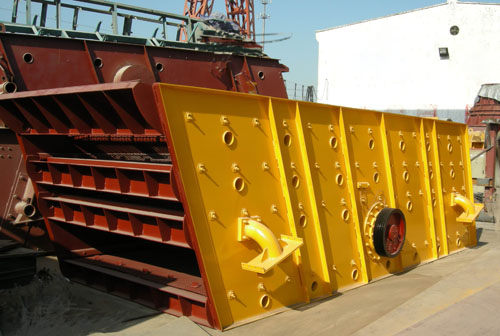 2. Screen beams and screen boxes adopt high strength bolt. The strcture is simple and the maintenance is convenient.
3. It adopts tire coupling which achieves to flexible connection and steady running.
4. It adopts structure of small amplitude, high Fre. and big obliquity to make the machine have the features of high screen effecient, big handling, long usage life, low electricity consumption, low noise.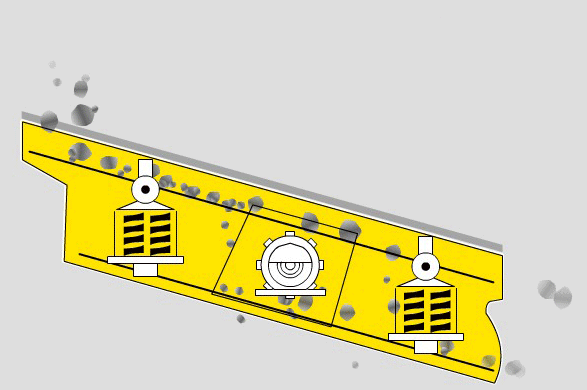 Main techincal parameters of Vibrating Screen:
Model

Screen layer

Screen mesh size(mm)

Feeding size

(mm)

Production capacity((t/h)

Motor power
(kw)

Weight
(kg)

2YK1235

2

5-120

<=400

60-210

5.5

3600

3YK1545

3

5-150

<=400

110-385

15

6800

2YK1854

2

5-200

<=400

200-450

18.5

8600

3YK1860

3

5-200

<=400

250-600

22

9200

3YK2160

3

6-200

<=400

300-750

37

12800

3YK2460

3

6-200

<=400

400-850

45

14100