When drum granulator works, the inner shell is filled by steam, ammonia gas or phosphoric acid or nitrogen solution, phosphmidon slurry, heavy calcium slurry, and then compound fertilizer is granulated under the chemical reaction and heat supply. Or it can add some water to finish the cold granulation. The material to be granulated can rotate along the shell's rotation, and be conglomerated into pellet under certain humidity and temperature.
Drum granulator features:
1. Granulation rate can reach 70%, with less return material. With small size, the return material can be reused for granulation.
2. Heated by steam, the material temperature is increased with less water, so as to enhance drying efficiency.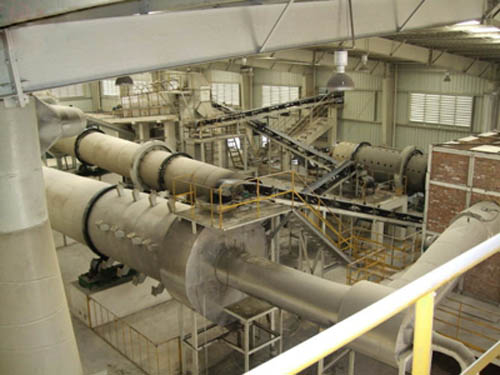 3. Taking engineering plastics as inner lining, the material can prevent adhering to the shell, and it can guarantee corrision resistance and keep warm.
4.Large capacity, low energy consumption and less maintenance cost.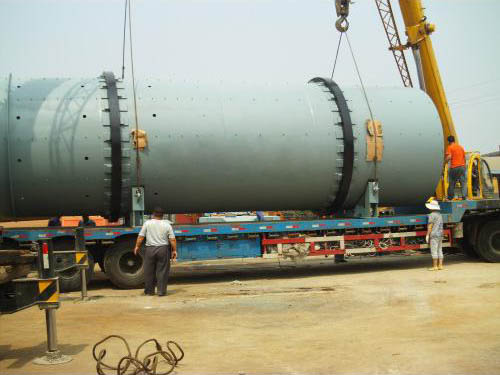 Main technical parameters of drum granulator:
Model

Shell

Capacity

Inner rubber type

Motor

Dimension (L*W*H)

Inner diamter

Length

Inclination single

Rotation speed

Model

Power

m

mm

mm

(o)

r/min

t/h

kw

mm

1200

3500

2.5

18.07

-3

Mould lining type or rubber lining type

Y160M-6

7.5

6260*3070*2129

1400

4000

15.05

-5

Y160M-4

1

4600*2810*2300

1600

3800

12

-7

Y160L-6

11

5190*3055*3100

1800

6000

12.39

-10

Y200L1-6

18.5

8000*3335*3350

2000

7000

10.8

-14

Y250M-8

30

11000*3900*3750

2000

8000

10.8

-15

Y250M-8

30

12000*3900*3750

2000

10000

10.8

-16

Y250M-8

30

14000*3900*3750

2400

10000

9-10.9

-30

YR280M-4

75

14000*4742*4332