Combining decades of dust disposal experience, we have developed a series of high performance and high quality dust catchers with advanced dust-removal technology and world famous eletromagnetic valve allocation. We are well-known as dust-cleaning professional with 10 thousands of sets sales achievements.
Application:
The dust collector machine is used for dust disposal in chemical, medicine, light industry, rubber, construction material, metallurgy and mining industry. It can also be used for cleaning tail gas for pneumatic trasmission of powdery or granular material.
Features:
This dust catcher is applicable for various dusty air, featuring high temperature resistance, acidproof, alkali resistance, anti-static, waterproof and oilproof, with high-quality filtering material.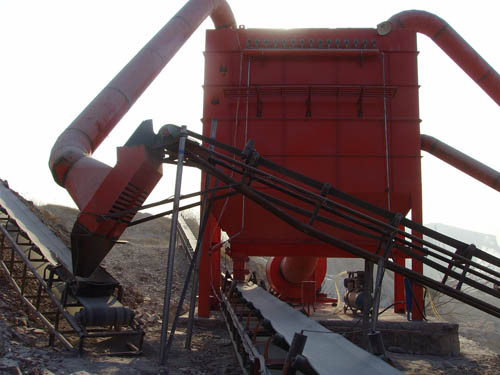 The machine can bear higher pressure by adopting circular shell and spiral air inlet.
The dust removal efficiency can reach 99.9%. With advanced imported eletromagnetic valve which has a long service life of 30 million times, it further perfects the dust removal system.
Dust catcher is generally used under temperature of 120oC, but also can be used under 250oC high temperature. The machine can be made of carbon steel or stainless steel. We also supply special design according to customer's personal requirement.
Circular compressive dust collector of different shapes:
YMC-16

YMC-24

YMC-32

YMC-38
YMC-45
YMC-52
YMC-68
YMC-78

Filtering area(2)

12
18
24
28
33
39
51
58

Filter bags(pc)

16
24
32
38
45
52
68
78

Work temperature(oC)

Generally, the normal temperature is less than 120oC,the high temperature less than 230oC

Resistance(Pa)

1200~1500

Efficiency

>=99.5%

Filtering airflow (m/min)

1.5~3

Capacity(m3/h)

1000~2200
1600~3200
2100~4300
2500~5000
3000~6000
3500~7000
4600~9000
5200~10500

Blow pressure(MPa>)

0.6

Air consumption(m3/min)

0.05~0.12
0.07~0.15
0.1~0.2
0.11~0.22
0.14~0.27
0.18~0.36
0.21~0.44
0.25~1

Weight (kg)

800
860
1100
1290
1400
1600
1800
2000

Negative pressure(Pa)

General less than

50000