Work Principle of Dongfang Jaw Crusher with high quality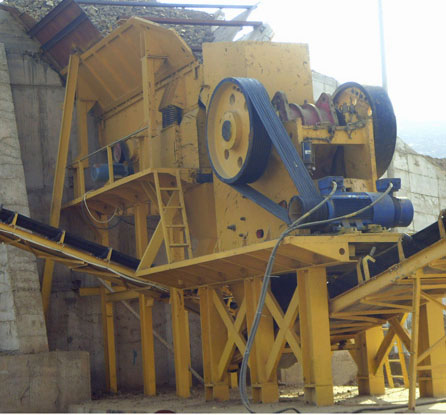 Dongfang Machinery is a professional jaw crusher manufacturer. As a professional crusher manufacturer, and after a long period of exploration and research and development, Dongfang Machinery has summed up the jaw crusher working principle.
The crushing process of raw materials in jaw crusher , is the process of the material being crushed between the two jaws. The jaw moves to the maximum position of the jaw plate, the mobile jaw plate leaves the stationary jaw plate to the furthest position.
Then the material falls into the crushing chamber, the movable jaw plate moves gradually to the fixed jaw plate, thus material is squeezed into several small pieces. Due to gravity, the crushed material will fall, and those small enough will be discharged by the crusher. And the bigger sizes will fall to the bottom of jaw crusher chamber, and will be crushed again with newly fed raw materials.
Dongfang Machinery is a professional and reputable crusher manufacturer. Our main products are: Jaw Crusher, Fine Crusher, Impact Crusher, Hammer Crusher, Roll Crusher, etc. If you want to know more about our machine , feel free to contact us, the prompt reply will be back.