Autoclave is used to steam and cure the greenbody of sand lime brick, fly ash brick, aerated concrete block, new and light wall materials. Currently, besides using in silicate buliding materials, autaclave machin cam also be used in industries like: chemical, medicine, rubber, lumber, gypsum, glass. insulating materials, textile and war.
Autoclave is horizontally setted, the cover is made of a 16mnr steel plate, the flanges used in the cover and body of the machine is forged from a 16mn steel bar. Stricit non-destructive Testing and heat treatment should be performed to the welding lines in the pressure sustaining parts according to relevant specifications.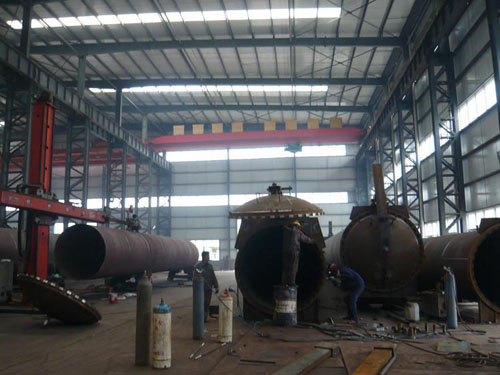 Autoclave belongs to pressure vessel which has explosion risk. According to the supervision regulation on safety technology for pressure vessel on divide standard of pressure vessel, the product is part of first and second class pressure vessel. Before putting into operation, the end-user must register in the local boiler and pressure vessel safety supervision organization and acquire the operation permit, at the same time it must accept supervision and inspection.